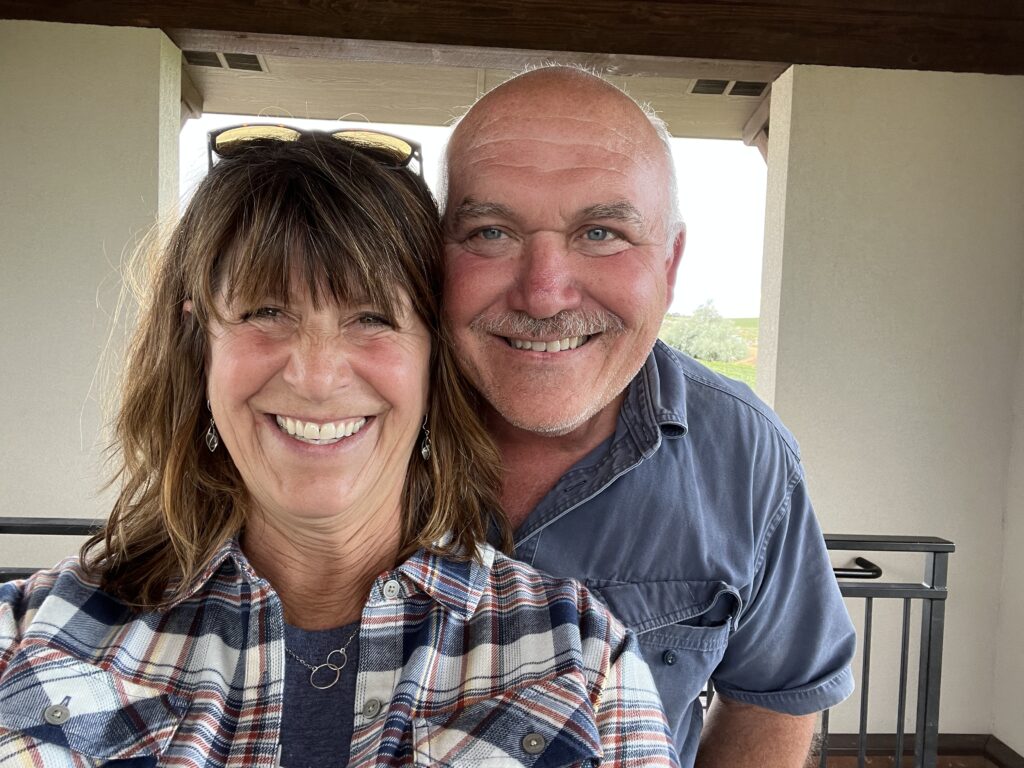 Hello!  We are CJ and Janet Northrup
We are the owners, winemakers, vineyard workers, floor sweepers, glass washers…  Basically everything!
We enjoy carefully tending to our Famici Estate Vineyard. It takes a lot of work!  So, we enlisted our closest friends and family to be a part of this journey – our Famici. What was once a dream has now (literally) grown into a vineyard, winery, and now tasting room. We hope you stop by soon, we'd love to meet you!
.
Meet Rusty
Rusty is the newest addition to the Famici Family. We adopted him in 2022. Rusty is a work in progress. He is currently working on curbing his cow dog instinct of herding our friends with with butt nips.